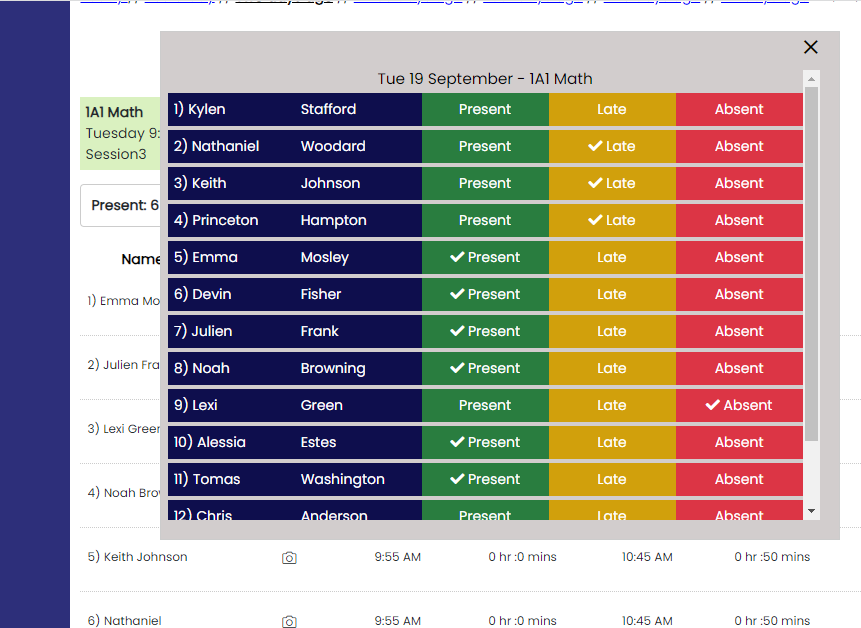 Attendance Simplified
PunchClock AI's Electronic Student Attendance Registration system innovative solution designed to revolutionize attendance tracking in educational institutions.
By automating attendance tracking, we can offer real-time insights, and providing customization options, our system empowers educators to enhance the learning experience and student outcomes.
Propel your education system into the digital age while enriching teacher effectiveness, enhancing student engagement, and cultivating a responsible student body.
Reduced Paperwork
Reduce the need for manual paperwork and data entry. Transitioning to digital solution not only conserves resources but also minimizes the risk of errors.
Time Savings for Teachers
Automate attendance recording to free up teachers' time for classroom instruction and engaging with students.
Early Absentee Detection
Actively analyze attendance data to spot absenteeism trends early, allowing proactive measures to reduce academic setbacks and dropouts.
Efficient Truancy Reporting
Streamline truancy identification for timely intervention, fostering a supportive environment, and reducing academic setbacks and dropouts.
Features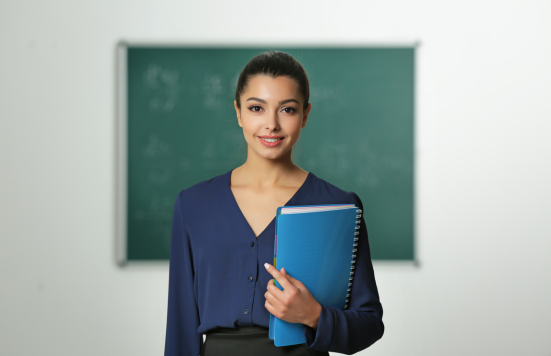 Precise Attendance Tracking Eliminate manual attendance recording errors and ensure accurate records for improved accountability.


Real-time Insights Gain instant access to attendance data, allowing educators to make informed decisions during classes.


Monthly Attendance Reports Receive comprehensive monthly reports that offer valuable insights into attendance trends and patterns.


Time EfficiencyStreamline administrative tasks, giving teachers more time to focus on effective instruction.


Multi-Class Management Effortlessly manage multiple classes and teaching slots within a single system.


Streamline Your Classroom Management
Reclaim precious teaching moments, enable real-time interventions, and offer seamless classroom management By simplifying attendance tracking, we help you focus on what truly matters—inspiring and equipping young minds. Join us in unlocking the full educational potential, and togetherlet's create classrooms where both students and educators thrive.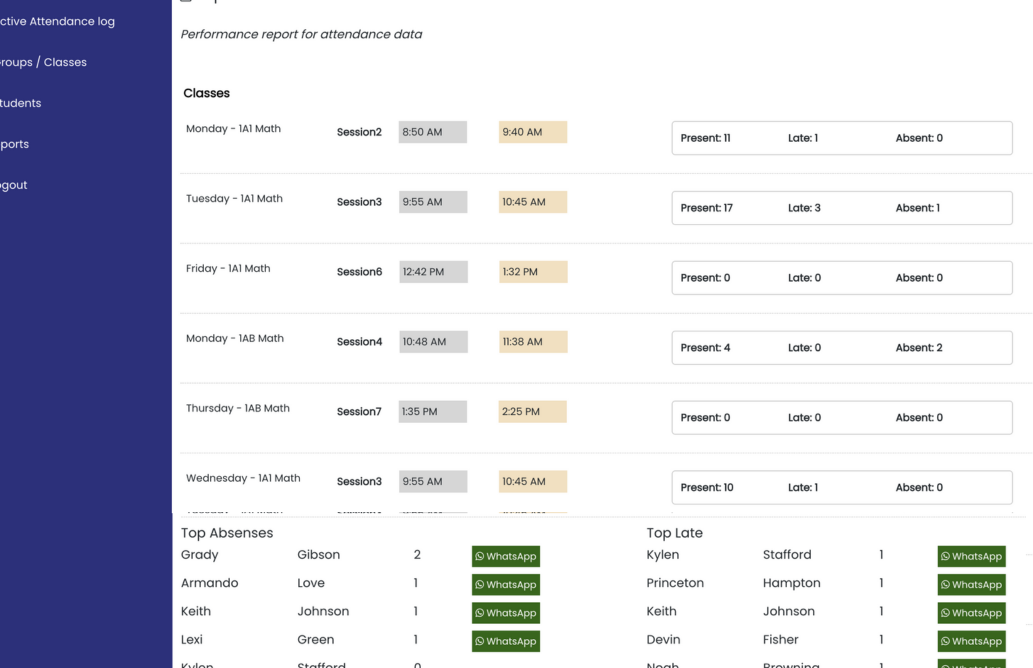 Book a demo