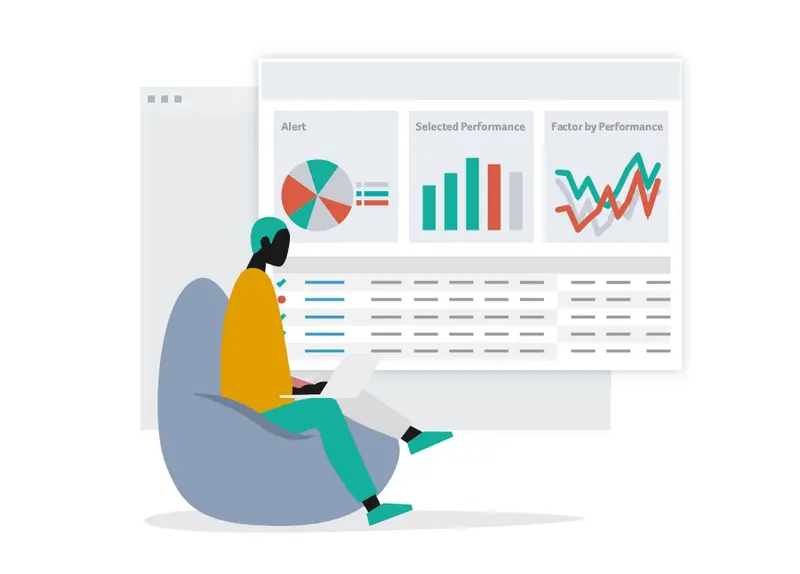 6 Ways to Punch
we recognize that every business operates with its own distinct characteristics and workforce management requirements. We understand that there's no one-size-fits-all solution when it comes to tracking employee time effectively. That's why we've developed a versatile system that provides six convenient methods for employees to punch in and out, making time tracking an effortless and flexible process tailored to your specific needs.

Regardless of the circumstances or the geographical locations of your workforce, our comprehensive system is designed to adapt and cater to your unique workforce management challenges. We've gone to great lengths to ensure that you have the tools needed to streamline time tracking, making it a seamless and hassle-free experience for both you and your employees. Your time tracking needs are our priority, and we're here to provide the support and solutions you require.
Facial Recognition
Using the latest facial matching technology, we've made punching in and out easier than ever. Our advanced system can accurately assign punches even in challenging conditions, such as low light or when employees are wearing personal protective equipment (PPE), glasses, hats, masks, or sunglasses.
RFID Card and Keyfob
For organizations that prefer card-based time tracking, our system is fully equipped to handle RFID cards and keyfobs. Our built-in RFID receiver ensures that timed punches are processed seamlessly. Whether it's a keycard or a keyfob, we're ready to help you make every second count.
Geo-fencing
Take control of employee clock-ins with our intuitive mobile app and geo-fencing feature. Define authorized punch zones using geo-location technology, ensuring that your staff can only clock in within your designated areas. Say goodbye to time tracking worries, even for remote or field workers.
Pinpad
Sometimes, classic methods stand the test of time for a reason. Our pinpad option allows employees to clock in and out swiftly using a unique five-digit code. It's a fusion of tradition and efficiency, providing a straightforward way to manage time records.
WhatsApp
Ideal for remote workers or those constantly on the move, our WhatsApp integration offers a simple solution for accurate time logging. Employees can clock in and out by sending a quick message, making it easy to keep track of their work hours, even when they're not in the office.
QR Code
Simplicity meets efficiency with our QR code punching method. Employees can easily scan and go, making it one of the most straightforward clocking methods available. Place QR codes at various locations, and any mobile phone becomes a reliable tool for Punching-In and Punching-Out.
Your time is precious, and at PunchClock AI, we're dedicated to ensuring that every second is accounted for. Choose the punching method that best suits your organization's needs, and let us take care of the rest.
More Powerful Features
Overtime and Extra Pay Tracking Managing overtime and extra pay has never been easier with PunchClock AI. Our app seamlessly tracks and calculates overtime hours, ensuring that your employees are compensated fairly for their extra efforts. Whether it's overtime rates, double time, or customized pay rules, our system can handle it all. Say goodbye to manual calculations and hello to accurate, automated overtime tracking. .


Late Reports, Attendance, Vacation, and Time Off Tracking Stay on top of attendance and time off with our comprehensive reporting features. Our app generates detailed late reports, giving you insights into employee punctuality. Additionally, we provide robust tools for tracking vacations, time off requests, and approvals, simplifying the often complex task of managing employee time-off schedules. With PunchClock AI, you have a clear and organized overview of your workforce's attendance and time-off records.


Rota Management Efficiently manage staff schedules and rotas with our user-friendly rota management feature. Create and customize schedules for different departments, shifts, or teams effortlessly. Employees can easily access their schedules, making it a breeze for them to plan their workdays. With PunchClock AI, rota management becomes a collaborative and streamlined process, reducing scheduling conflicts and improving overall workforce coordination.


Financial Forecasting Make informed financial decisions with our powerful financial forecasting tools. Our app provides you with valuable insights into labor costs and workforce expenses. By analyzing historical data and attendance trends, you can forecast future labor expenses accurately. This feature empowers you to optimize staffing levels, budget more effectively, and maximize cost-efficiency.


Administrator Manual Override for Time Adjustments We understand that exceptional circumstances may require manual time adjustments. Our app includes an administrator manual override feature, allowing authorized personnel to make necessary time adjustments when needed. Whether it's correcting a punch error or handling unique timekeeping situations, you have full control and flexibility to ensure accurate time records.


Set Location Parameters Tailor your time tracking to specific locations with our location parameter settings. Define geographical boundaries and authorized punch zones for your workforce. This feature ensures that clock-ins and clock-outs occur precisely where you want them to, providing an additional layer of control and security for your time tracking process.


"Switching to PunchClock AI has been a game-changer for us. The precision and reliability of the system have eliminated all the guesswork from time tracking. It's intuitive, straightforward, and our team actually enjoys using."
"As a startup, every minute and every cent counts. PunchClock AI gives us the clarity we need to ensure that we're operating at our best. The real-time tracking and detailed insights have been instrumental in helping us fine-tune our operations."
"In an industry where time is literally money, PunchClock AI has set a new gold standard. From setting it up to the day-to-day tracking, everything feels seamless. The user-centric design ensures that every member, whether tech-savvy or not, can easily clock their hours."
A Williams
Seven Care Services
"We've worked with a variety of time tracking tools in the past, but none have been as efficient and user-friendly as PunchClock AI. Its innovative technology seamlessly integrates with our workflow, making the entire process smooth for both our employees and the management."
J Palmer
Birds Eye Construction