Click on Punchclock AI app to start-up the software. If you already have an account and want to add a second device, enter your username and password and click on Add Device.
If this is your first device, click on create account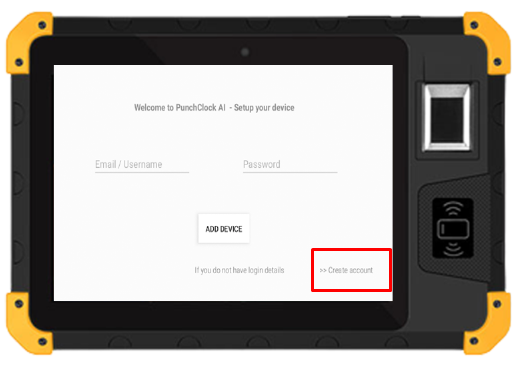 Fill out the form on the next screen to begin the set-up and press create account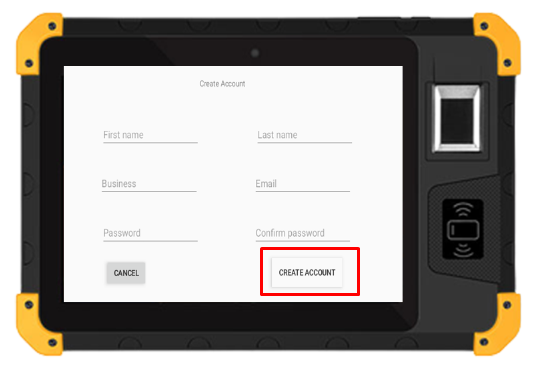 Check your email for confirmation and verification. Once done, login your account at punchclock.ai to complete your setup.